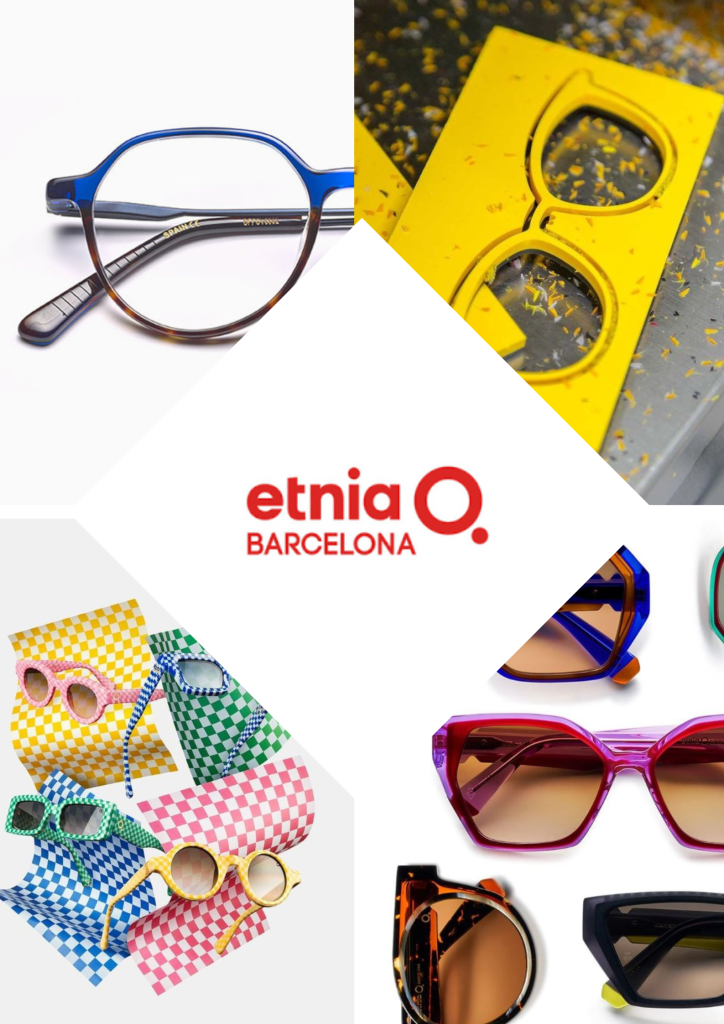 A brand created as a form of expression through colour and art.
The design team in Barcelona creates the eyewear collection from scratch.
They are pioneers in colour study, inspired by the fashion and art industries.
Frames are hand made from natural materials and each frame is manually assembled
The Etnia Barcelona brand commitment rest on these 3 pillars 
– colour,  
– quality 
– culture  
The Eyewear collection is Original, Vintage, comfy, a second- to- none experience
Barcelona, it's a city that is open to the world, innovative, rebellious and visionary.
It's a dynamic city that evolves at the speed of light, but that never forgets where it came from, and has forged Etnia's character and way of doing things
For years, Etnia have been working to be a more sustainable and ethical brand.
From natural raw materials to their social project with the Etnia Barcelona Foundation. But they say that this is not enough, and that's why each day, they strive for their legacy to be   leaving a more sustainable future that respects people and the environment!